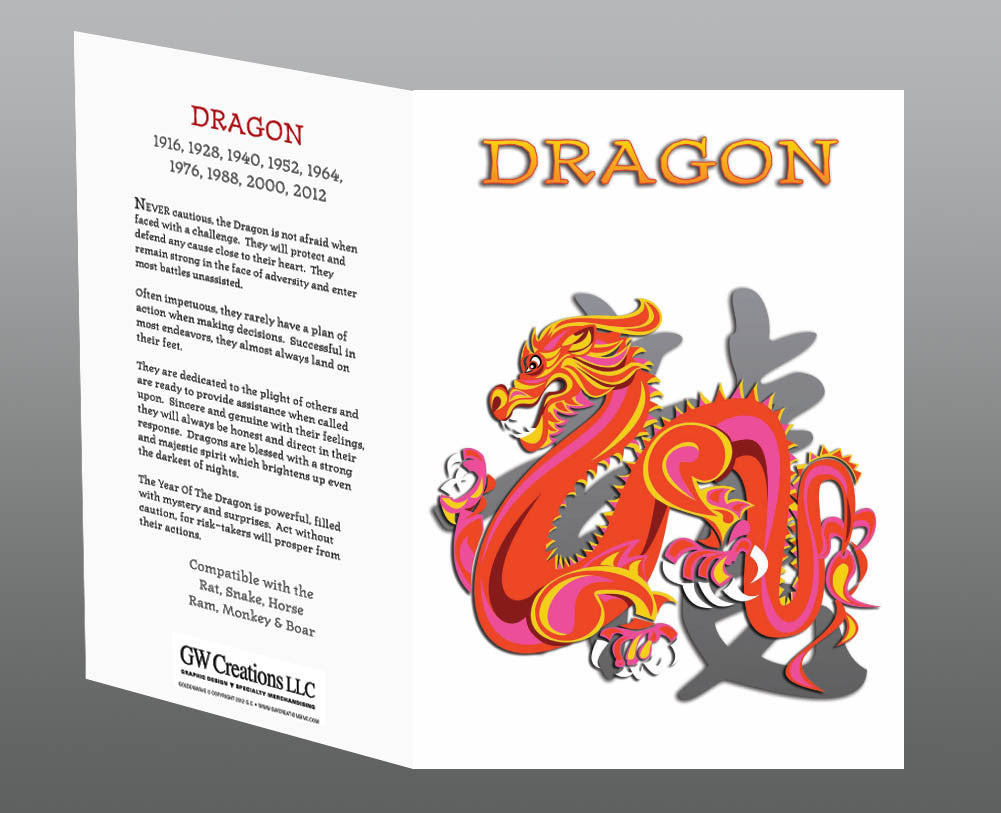 Year of the Dragon Greeting Cards (2pk, 12pk) Birth Years: 1940, 52, 64, 76, 88, 00, 12, 2024
Goldenwave Creations. 
Greeting Cards, 
2
 Pack or 
12 
Pack of Asian Zodiac Animal 
announcement
 cards with envelopes. Beautiful zodiac graphics on the front and horoscope, dates and compatibility on the back. Blank on the inside for any occasion. Folded size is 5" x 7"