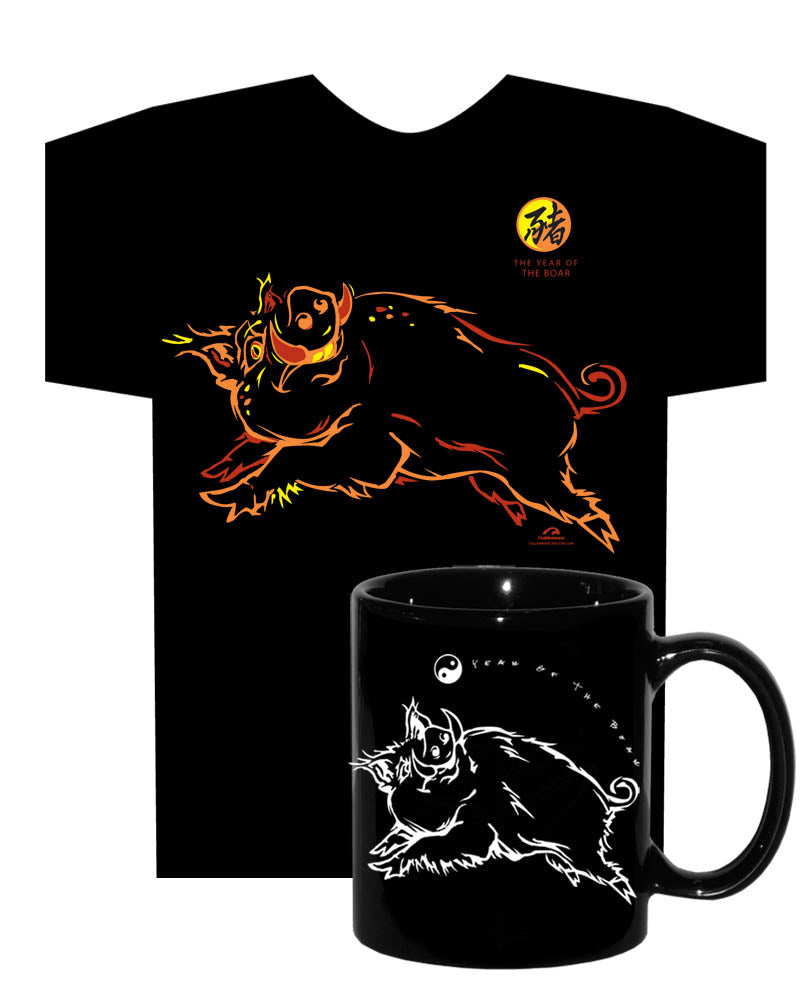 Year of the BOAR (Pig), Neon-NRG, T-SHIRT & Hi-NRG MUG GIFT SET with FREE Greeting Card
Asian Oriental Chinese Zodiac horoscope, Year of the Boar (Pig). Goldenwave Creations Neon-NRG T-Shirt and coffee/tea Mug GIFT SET. 100% pre-shrunk quality cotton black t-shirt. Permanent high quality silk screened image. 11oz. black coffee/tea mug in beautiful gift box.
This gift set comes with a FREE gift card. Great thoughtful and unique gift for Birthdays, Christmas and Chinese New Year or any occasion.